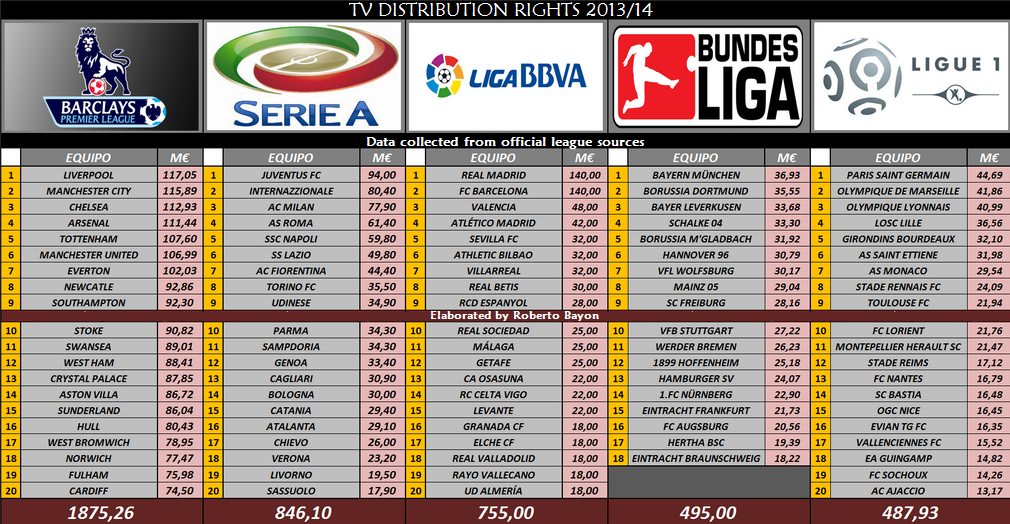 Considering what the Bundeliga are earning I don't understand why we can't get their games here in Australia too often.
I really see that league as the growth area for the future and I think a network jumping on board soon would be smart. FTA channel would be great!!
This also highlights the strange hold Barca and Real have on La Liga. Plus how pathetic the mid-table EPL clubs are in Europe considering the lowest EPL club makes what Bayern and PSG make combined!